Rent a Bus for Labor Transportation in Chicago, IL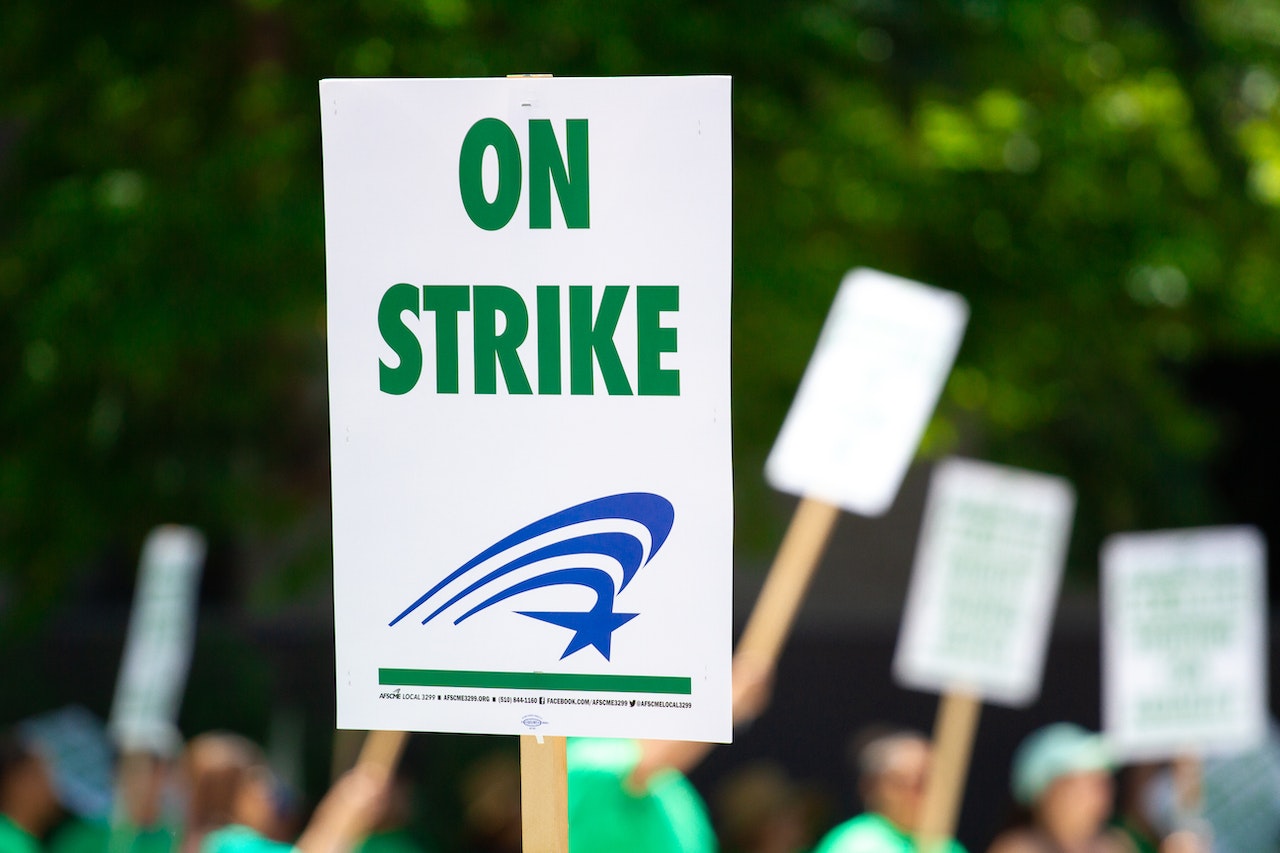 Industries of all types in Chicago, IL, can partner with us for short-term, long-term, or monthly rent-a-bus ground group transportation services to connect staff and working commuters to and from their work areas.
We provide reliable and efficient rent a bus group charter transportation with drivers for safe labor transport for factory workers, construction site workers, health care employees, manufacturing, the retail trade, and professional high-tech and scientific service employees.
Our rent a bus services have become the preferred choice for group transportation among corporations and major industries and are in specific demand for safe labor transportation during strikes.
Employers can work with knowledgeable advisors in our specialized transportation division to find the most suitable rent a bus services, such as:
Charter bus rentals for large groups
Migrant transportation
Replacement nurses during strike
Minibus rentals for small groups
Commuter services that fit your budget
Arranging the best point-to-point destination routes
Call or visit us online to learn more about our rent a bus services for group labor transportation.
Charter a Bus During Strikes to Safely Transport Workers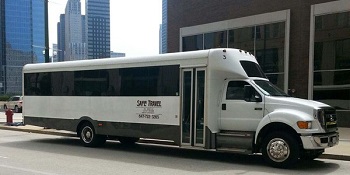 Our specialized transportation staff can help you charter a bus or multiple buses for immediate or last-minute point-to-point commuter service during labor strikes in Chicago.
We have years of experience as a premier ground bus transportation service with on-staff advisors assisting corporations, tech services, and manufacturing companies to charter a bus or multiple buses.
As a charter bus rental provider with no organized union affiliations, we specialize in helping clients charter a bus and driver for safe and reliable transportation of workers during a labor strike.
These are a few reasons for industries of all types in Chicago to charter a bus from us to safely move workers under labor strike conditions:
Immediate or last-minute transport service availability
Affordable corporate rates to charter a bus or multiple buses
On-schedule arrivals & departures
Reliable point-to-point service by an experienced driver
Assistance with a working itinerary for groups of any size
Call or visit us online to access any quantity of buses to provide timely worker transport.
Why Choose Us for Charter Bus Rental in Chicago?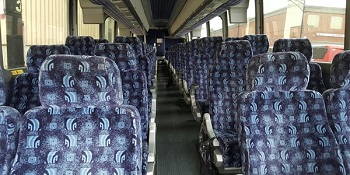 We are a leading provider of first-class charter bus rental services partnering with corporations, high-tech companies, business firms, manufacturers, healthcare facilities, railways, food and beverage, and many other entities.
Our professional staff and experienced drivers are committed to providing safe and reliable commuting services to and from destination points with cost savings for group and corporate transportation.
As a leading charter bus rental company with a sizable fleet, we can respond to last-minute or immediate requirements with a working itinerary of buses to move and transport employees to drop-off locations.
These are reasons to choose us for charter bus rental in Chicago:
Ability to schedule any quantity of pickups & drop-offs
Cost-effective corporate rates
Accredited A+ BBB rating
Experienced in providing transport services during labor strikes
Call Safe Travel Charters or visit us online for additional information about corporate bookings and cost-effective rates. 847-262-9776