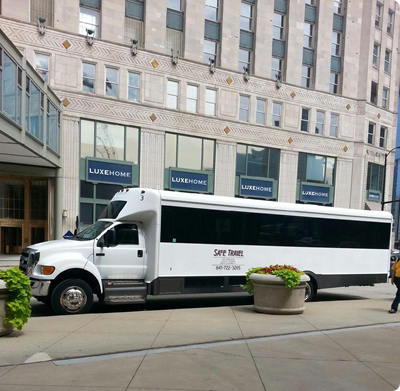 Charter Bus Travel Options
Our Chicago Mini Coaches are like little buses that get the job of moving smaller groups of people between hotels, motels, schools, convention centers, work sites, fairgrounds, and more.
Our Chicago Mini Coaches have individual seats just like the large motor coach bus but they are mainly used for smaller groups of travelers and for shorter distances.
Consider a Mini Coach for a Corporate Trip, School Transfer, Business Shuttles, seniors' day out, hotel transfers, and much more.