Rent a Bus for Labor Transportation in Champaign, IL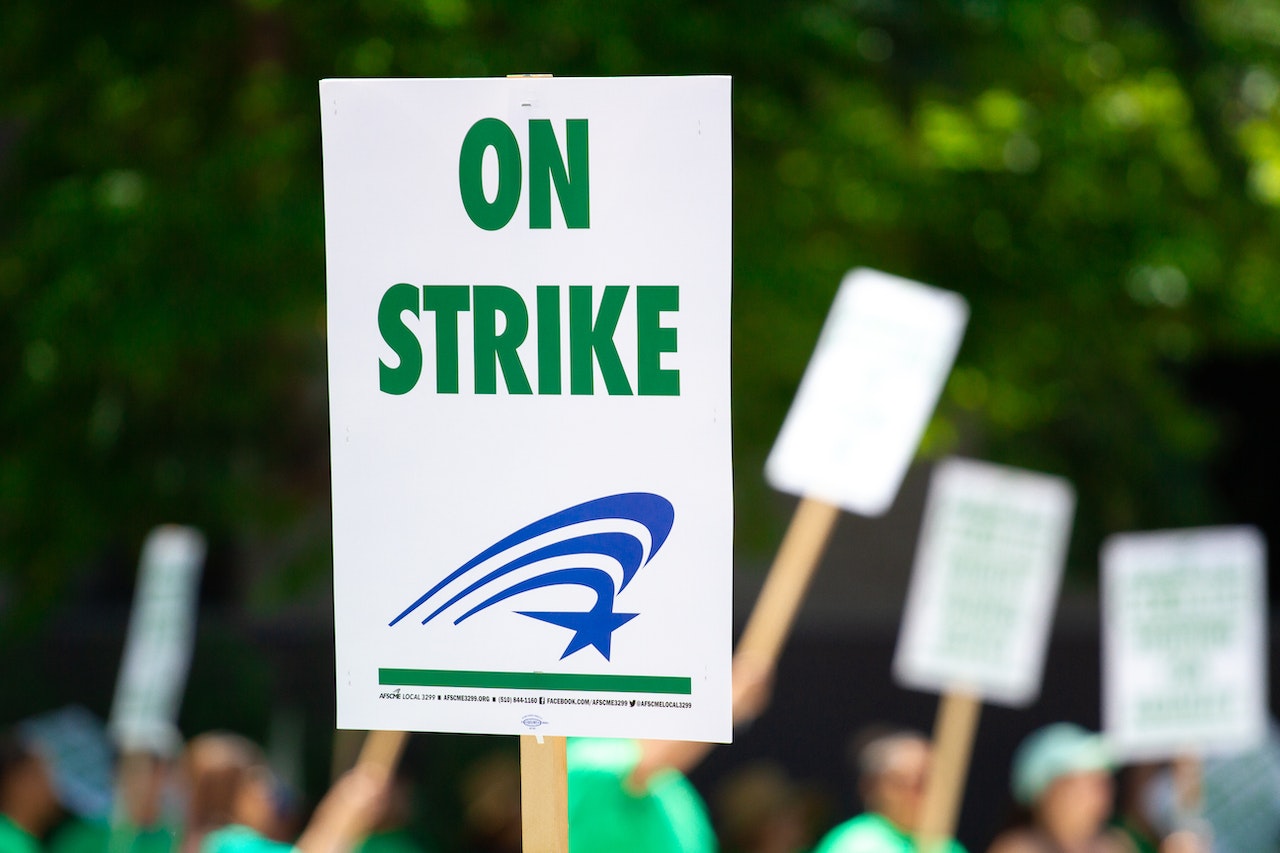 We serve the Champaign, IL, area with safe and reliable rent-a-bus services for group labor transport.
Our specialized transportation division has years of experience handling the complex needs for rent a bus group employee transport for corporate and business entities, such as the metal industry, manufacturing, oil and gas companies, engineering and casting companies, healthcare facilities, and professional high-tech and scientific services.
We are also have a well-established reputation for rent a bus services for worker transportation during labor strikes.
Businesses of all types can rent a bus to suit their specific requirements, such as charter buses for large groups or mini bus rentals for small groups:
With commuter services that fit your budget
For on-time safe & reliable transport by an experienced driver
Best point-to-point destination routes
Migrant transportation
Replacement nurses during strikes
Call to work with a transport specialist to begin working on a rent-a-bus itinerary, or visit us online for additional charter bus rental information.
Charter a Bus During Strikes to Safely Transport Workers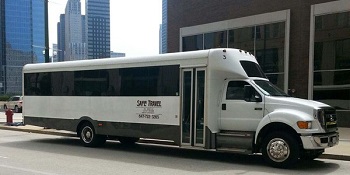 We offer short-term, long-term, or monthly contractual services for companies, contractors, and companies in Champaign who need to charter a bus or multiple buses for worker strike transportation.
Our specialized transportation division has defined experience in logistics and itineraries required to meet immediate transportation service needs. When you charter a bus for ground transportation, our team can conduct a route research study and provide workable solutions to ensure workers arrive on schedule at their destinations.
We are a private charter bus rental company with no organized union association that allows us to conduct safe transportation services without a conflict of interest concern.
These are reasons why companies in Champaign charter a bus from us for group labor strike transportation:
Availability of immediate or last-minute transportation service
Affordable corporate rates to charter a bus or multiple buses
Timely point-to-point service by an experienced driver
Call or visit us online to charter a bus or multiple buses to and from destination points during labor strikes.
Why Choose Us for Charter Bus Rental in Champaign?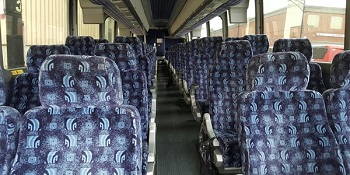 We proudly provide first-class charter bus rental service in Champaign for airport transportation, family occasions, sporting events, corporate events, and charter service.
We also offer daily charter bus rentals with experienced drivers for reliable labor transport. Our services are in demand for safe worker transportation, especially during strikes.
If you have a last-minute need to transport company personnel, employees, or union delegates during a strike-related condition, call us. We have a team that knows how to provide the best choice in coach or mini bus rentals and a working itinerary to fulfill your requirements.
These are a few reasons why you should choose us for charter bus rental:
On-time pick-ups and arrivals to final destinations
Affordable pricing
Accredited A+ BBB rating
Safe, clean, and comfortable charter buses
Call Safe Travel Charters, your partner in group ground transportation. Or book a secure reservation online for reliable charter bus services! 847-262-9776