Coach Bus Rental for Group Travel in Skokie, IL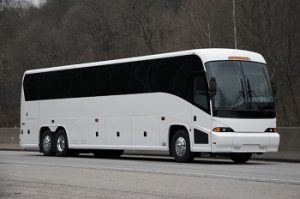 We specialize in coach bus rentals for group travel, providing the Skokie and surrounding area with premier transportation services at competitive prices.
Our fleet ranges from smaller mini coach bus rentals with convenient services for smaller groups traveling short distances, to our larger motor coach bus rentals capable of handling larger groups for long-distance travels and tours, shuttle bus rentals for airport transfers or specialized door-to-door transportation services, and 18 to 30-passenger private bus rentals.
You can anticipate superior accommodations and comfort on all fleet units, including the highest level of performance:
Clean and polished interiors and exteriors
Experienced and courteous drivers with expert navigation skills
Reliable and timely arrivals and departures
Equipment optimized for passenger safety
Competitive rates at an exceptional value
With safety as our primary concern, we exercise strict adherence to inspection programs, regulations, and timely maintenance.
Call today to learn about availability or coach bus rental prices.  Or you can simply click on our secure online quote command!
Shuttle Bus Rentals for Events & Area Attractions in Skokie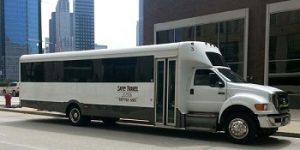 You can enjoy easy booking and a comfortable shared ride with other passengers or a group of friends headed to the same venue when you schedule reliable shuttle bus rental ground transportation services with us!
Our shuttle bus rental ground transportation system is the perfect solution for efficient airport departure and arrival services, as well as efficient worker transport to and from work sites.
We also transport small groups to and from events and area attractions in Skokie and the surrounding area with comfortable and efficient shuttle bus rentals that offer stress-free transportation to venues such as:
The Exploratorium for great family fun
Maggiano's-Old Orchard Italian restaurant
Skokie Northshore Sculpture Park
Heritage Museum
Emily Oaks Nature Center
Trending festivals
Wine tasting & appetizer pairings
Skokie lagoons – fishing, hiking, and picnic areas
Call today for additional information about our shuttle bus rentals and private tour bus rentals, or simply click on our easy and safe online quote button at the top of the page!
Private Bus Rentals for Groups of All Sizes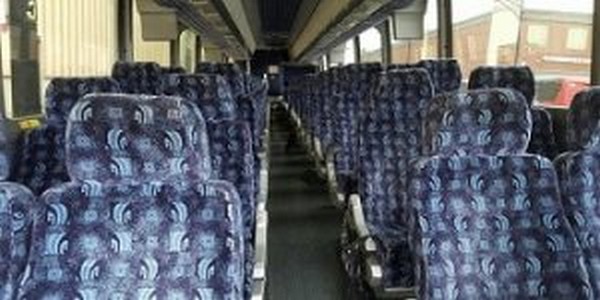 If you and members of your group are searching for the best solution for transporting everyone to the same party venue without navigating the busy streets of Skokie, our private party bus rentals are the perfect answer!
Whether you prefer the exclusivity of a private 30, 24, 20 or 18-passenger bus rental or a large luxury motor coach bus rental that will accommodate larger groups, you have the freedom to choose the most convenient and comfortable travel solution, always with our first-class services for events in and around Skokie, such as:
Adventure tours and sightseeing
Bachelor/bachelorette parties
Family reunions, anniversaries and weddings
Church groups
Sports events or championship games
Corporate events, conventions or trade shows
Skiing trips
Wine tastings and casino trips
Student homecomings or prom celebrations
Musical festivals
When you are ready to head out to your planned destination, do it in style by booking a private bus rental.
Call Safe Travel Charters today, or visit us online and click on the secure quote command. 847-262-9776