Coach Bus Rental for Group Travel in Northbrook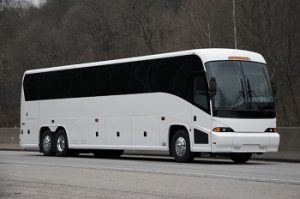 As a premier ground bus transportation service, we provide first-class, reliable customer care with our luxurious fleet of charter buses, motor coach bus rentals, private bus rentals, tour bus rentals, as well as shuttle bus rentals for on-time pick-up and delivery.
Whether your requirements call for a mini coach bus rental for smaller groups and shorter distances, or a large coach bus rental for group travel services in Northbrook for single or multi-day tours or events, you will find them to be a perfect solution for private transportation, offering:
Comfortable seating capacity
Ample storage facilities
Experienced drivers with superior navigation skills
On-time arrival and departure performance
Economical rates
The highest level of professionalism
Outstanding stress-free service
For information relating to the availability or how much to rent a coach for the day, simply click on our secure online quote command.
Shuttle Bus Rentals for Events & Area Attractions in Northbrook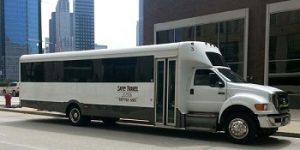 Local travel using our shuttle bus rentals is one of the finest and most cost-efficient methods of moving groups over a short distance.
If you or your group have a pending event and want to ensure arriving at your venue on time, plan to organize efficient door-to-door transportation with us at an effective shuttle bus rental cost.
As a perfect solution, we can provide the ideal shuttle bus rental or an 18-passenger private bus rental with a courteous professional driver for transporting you and/or your group to events and area attractions in Northbrook, such as:
The outdoor Ravinia Festival (in season)
The River Trail Nature Center
Northbrook Historical Society Museum
Live music clubs
Private wedding or family occasion
Sporting event
Corporate event, conference, convention or trade show
Airport transportation, hotels or motels
Let us partner with you to get you to your destination on time with a shuttle bus rental, leaving the traffic stressors to our professional driver!
Call today, or request a cost estimate by clicking on our safe online link at the top of the page.
Private Bus Rentals for Groups of All Sizes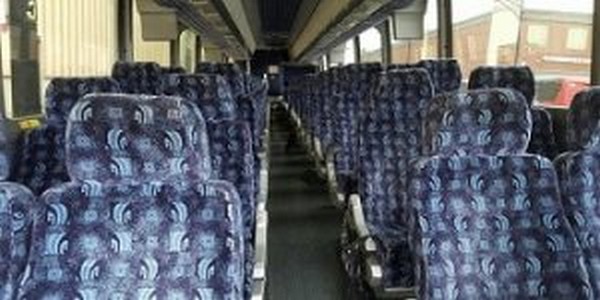 You can charter a 30, 24, 20 or 18-passenger private bus rental in Northbrook for your group to attend a special event, and enjoy the camaraderie without the stress of driving.
Our private bus rentals provide a reliable, elegant and comfortable transportation choice tailored to the size of your group and their needs.
Rather than navigating the busy city traffic, we can provide an experienced driver with knowledge of the Northbrook area to take you to your destination on time, and pick you up at your specified time.
You choose the coach bus rental or private bus rental size for your group, and we will provide the finest cost-effective travel solution for your venue or attraction, such as:
A family reunion, wedding or anniversary celebration
A sightseeing tour
A fan group to attend a sporting event
Church events
Bachelorette parties
Casino trips and wine tours
Prom celebrations
Student field trips
Whatever your destination may be, call Safe Travel Charters for a superior choice of transportation, or visit our website and click on our secure online command. 847-262-9776