Coach Bus Rental for Group Travel in Downers Grove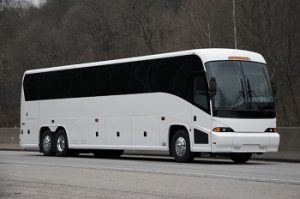 We have years of experience and expertise providing premier coach bus rentals for group travel packages in Downers Grove, IL and the surrounding area.
Whether you require shuttle bus rentals ground transportation service to and from the airport, a coach bus rental for group travel on a sightseeing tour with friends, or a private party bus rental for a family wedding, we specialize in providing a stress-free, comfortable experience with exceptional services:
Premier chauffeured transportation and superior navigational skills
Great value with affordable pricing
Precise on-time arrivals and departures
Exceptionally clean coach bus rental optimized for safety of passengers
State-of-the-art amenities
Highly prioritized adherence to maintenance, regulations and inspections
If the time for your trip is approaching, call our office or simply click on our online secure quote command to learn about availability and how much to rent a coach for the day!
Shuttle Bus Rentals for Events & Area Attractions in Downers Grove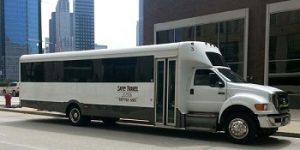 While we specialize in shuttle bus rentals ground transportation systems for convenient airport arrivals and departures, we have an extensive history of partnering with customers that are visiting Downers Grove to take on interesting family or group adventures.
Whether you are seeking a low-cost fare for airport pickup and delivery or transporting a small group to a corporate meeting or special family event, our shuttle bus rental service may be your perfect solution.
With a proven accountability record of providing on-time service, our expert drivers can transport small groups with stress-free shuttle bus rentals or private party bus rentals to events and local attractions such as:
Hidden Lake Forrest Preserve
Downtown wine tastings
Seasonal festivals: Fine Arts; Harvest Fest; Gingerbread Festival; Ice Fest
Hiking, fishing, turkey hunting, archery and shooting sports
Off-road riding
High quality food and a gourmet fondue experience at The Melting Pot
Call our office, or simply click on our secure online quote command for additional information about our shuttle bus rentals ground transportation in the area.
Private Bus Rentals for Groups of All Sizes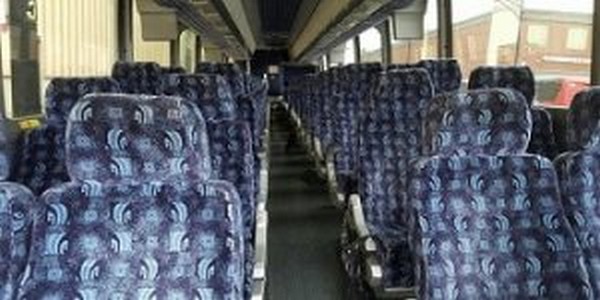 We offer private charter bus rentals in Downers Grove for groups of all sizes as comfortable travel solutions for timely arrival at the same venue without the stress of navigating unfamiliar city areas.
We offer selections on our site for private 30, 24, 20 or 18-passenger bus rentals in Downers Grove with exceptionally well-trained, reliable drivers that place safety as their highest priority for:
Church groups
School field trips
Family weddings, reunions and anniversaries
Bachelor/bachelorette parties
Wine tastings or casino nights with friends
Corporate conferences or conventions
Transporting sports teams or fan groups
Prom groups, day out for seniors, homecoming celebrations
Call Safe Travel Charters to help create custom services including private bus rental, or a coach bus rental for larger groups and longer distances.  Or you may simply click on our secure online quote command for immediate service.  847-262-9776