Charter Bus Rentals Racine, WI – Group Charter Bus Rentals Racine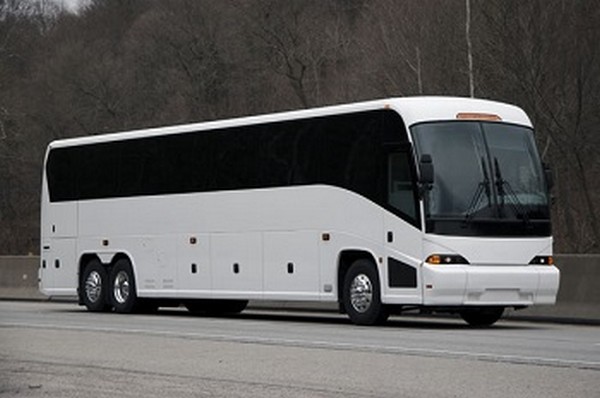 We take the stress out of planning and navigating through metropolitan areas and busy thoroughfares with beautiful first-class ground transportation services second to none!
Whether you require the convenience of a mini coach for a smaller travel group and a short distance, or an elegant large motor coach, it's first-class service all the way:
Efficient planning and on-time schedules using cutting-edge technology
Safety and reliability – vehicles are well-maintained to meet state inspections
Navigation skills – experienced drivers with full knowledge of travel areas
Comfort and convenience – beautiful onboard amenities
Competitive rates with value that fits your budget
Highest standards of customer satisfaction
We also provide a secure online reservation system with specialists available to review your itinerary, provide an estimate of bus rental rates, and reserve the perfect group charter bus rental for a Racine, WI trip.
For those in search of safe and efficient travel solutions that will get your group to its destination on-time, contact us online to put together the perfect vehicle with services that ensure a successful excursion.
Charter Bus Travel to Racine Attractions – Racine Bus Travel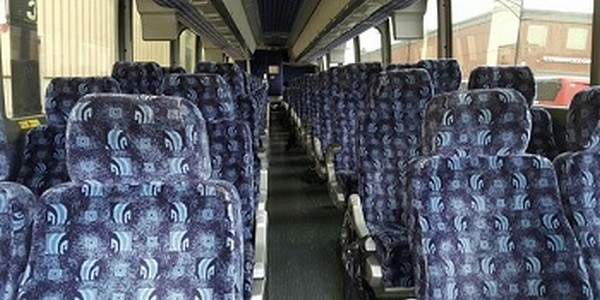 Our charter bus travel to Racine is one of the finest transportation options for large and small groups visiting one of the larger cities in the State of Wisconsin on the beautiful shores of Lake Michigan.
We can provide a comfortable, fun-filled destination trip with interesting and exciting attractions that will please everyone in your group, whether you enjoy exploration and bike trails, things for children, cultural sightseeing, or fabulous dining opportunities:
Downtown museums – Art Museum, Heritage Museum and Firehouse Museum
Recreational boating and charter fishing on Lake Michigan
The Zoo
Johnson Foundation at Wingspread– built by world-renowned Frank Lloyd Wright
The historic DeKoven Center Great Hall
The Golden Rondelle Theater
The Wind Point Lighthouse
River Bend Nature Center
Exclusive restaurants with some of the finest well-known chefs
Olde Madrid –a fine culinary experience and Spanish cooking class
When you choose our budget-affordable Racine bus travel service with its high comfort level, you can enjoy socializing with friends and family while our experienced driver navigates through the city where you will arrive at each attraction or event stress-free and relaxed.
Visit our online quote engine today for a services estimate.
Bus Travel Options for Racine – Charter Bus Rental Services Racine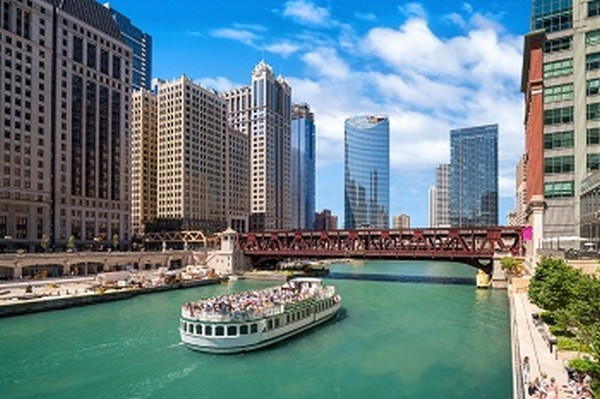 Depending on the size of your group, we offer bus travel in Racine with beautiful mini coaches that are perfectly designed for moving small groups for short distances.
These mini coaches are favored as business shuttles between hotels and convention centers, shuttles to and from work sites, school and hotel transfers, and special seniors day-out adventures, to name a few.
We also offer first-class charter bus rental services in Racine that provide superior motor coach group transportation for:
Family occasions such as weddings and reunions
Airport transportation
Sporting events for players or groups of fans
Corporate events and business conferences
Parties, casino nights and wine-tastings
Destination charter service
Visit Safe Travel Charters online quote system to partner with a first-class ground transportation service that is a well-maintained fleet providing uncompromised safety, reliability and peace of mind!