Charter Bus Rentals Grayslake, IL – Group Charter Bus Rentals Grayslake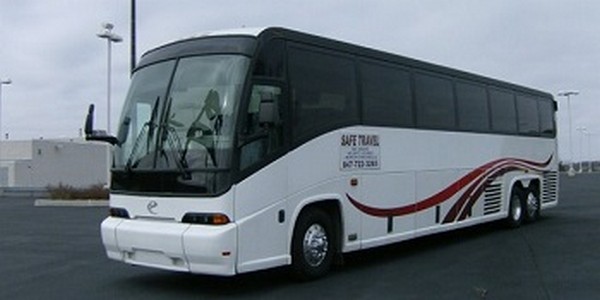 Choosing the best option for transporting your group to and from an activity can make the difference between success and failure. We can help alleviate your stress by opting for charter bus rentals from Safe Travel Charters!
Whether you're traveling in and around the Grayslake community or venturing out to surrounding cities, a charter bus rental allows your group to stay together from start to finish. If you want to make sure everyone arrives on time, charter bus travel is the way to go!
Comfortable, safe transportation
Luggage locations available
Clean and well-maintained buses
Small or large groups
Charter Bus Travel to Grayslake Attractions – Grayslake Bus Travel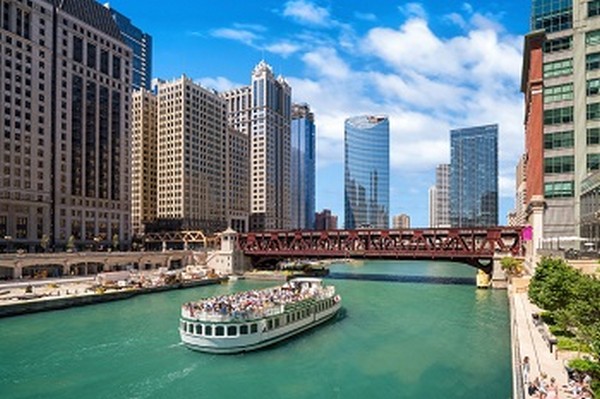 If you are looking for the most convenient way for your group to visit local events or take in attractions around Grayslake or the Lake County area, consider our charter bus travel service. It is the perfect mode of transportation for community functions, school field trips, and private party events. Don't let transportation worries bog you down; book a charter bus rental today and you're done!
In comparison to other forms of transportation, charter bus travel is more affordable along with being the eco-friendliest way to transport a group of people. When you add these benefits to the simple convenience of bus charter services, Grayslake residents have the best combination available!
Here are some local and nearby ideas for your group outing:
Grayslake Heritage Center & Museum
James Lumber Center for the Performing Arts
Six Flags Great America
New Gračanica Monastery
Independence Grove Forest Preserve
There's so much to do and so little time! Get your friends, family, or co-workers together and enjoy all that the Grayslake area has to offer!
Bus Travel Options for Grayslake – Charter Bus Rental Services Grayslake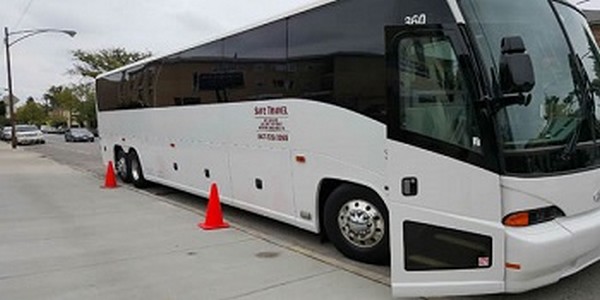 While the benefits are many, the top reason our customers have preferred bus travel is 'togetherness'. It creates camaraderie while it eliminates the need to distribute driving directions or ridesharing and caravanning. Our charter bus rental fleet can easily accommodate small to large groups and caters to private parties, community associations, business functions, and corporate events.
Charter bus rentals in the greater Grayslake area have included:
Corporate team-building activities, conferences, and seminars
Family gatherings, weddings, and receptions
Local and out-of-town sporting events or concerts
To and from airport transportation
Connect with us for charter bus travel reservations in Grayslake. Call Safe Travel Charters now! (847) 262-9776