Charter Bus for Sports Teams – Student Transportation in Wauconda, IL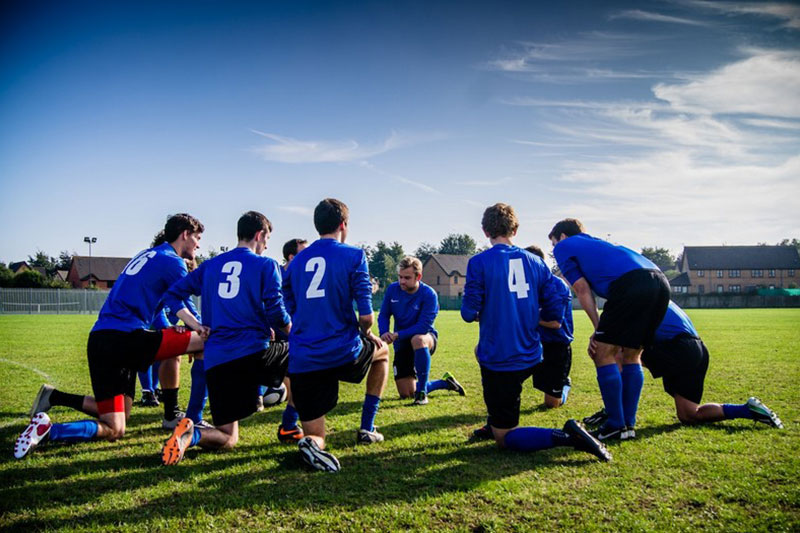 We are your group transportation partner offering a charter bus for sports teams for safe and convenient travel to and from sports venues in Wauconda, IL, and the surrounding area.
If this is your first time planning a sports team charter bus, we have reservation specialists available all day to help choose the right full-size motorcoach or minibus for your group.
We provide a professional driver with expert navigation skills when you charter a bus for sports teams to ensure everyone arrives at the venue together and on time.
Our sports team bus rentals provide many comfort features and amenities for professional, college and university, high school, and junior-level teams. Our modern coach buses have sufficient storage space for team equipment and personal duffle bags.
You can count on a reservation specialist for assistance in securing a charter bus for sports teams to:
Choose the right sports team charter bus
Finalize the headcount
Confirm pick-up & drop-off locations
Schedule the dates and times
Prepare an accurate quotation
Call or visit our website to charter a bus for sports teams as the best way to transport your team and fan groups to all seasonal games!
What are the Benefits of a Sports Team Charter Bus?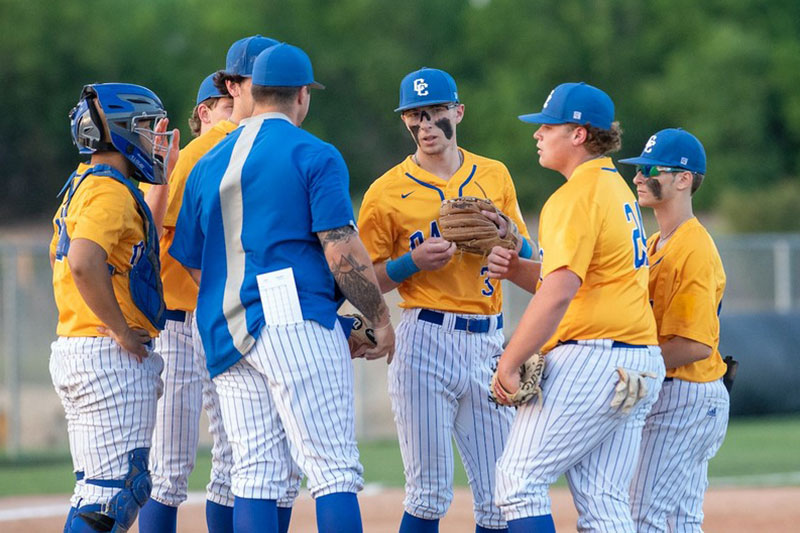 A significant benefit of a sports team charter bus for Wauconda team members and coaching staff is the assurance of having everyone arrive rested, together, and on time at the sports venue!
A charter bus for sports teams provides coaches and staff members with an opportunity to review game plans and strategies, share a few laughs, and strengthen camaraderie with team members.
Our sports team charter bus has comfortable reclining seats and ample legroom, restrooms, and a public address system for addressing the team.
These are a few benefits to consider when choosing a sports team charter bus for team travel in and around Wauconda:
Safety, efficiency, convenience, and comfort
A professional driver with excellent navigation skills
Amenities: flat-screen TVs, DVD players, WiFi, power outlets & USB
Budget-friendly & cost efficient
Call a reservation specialist to help make your travel experience stress-free with a sports team bus rental!
Why Choose Us for a Sports Team Bus Rental in Wauconda?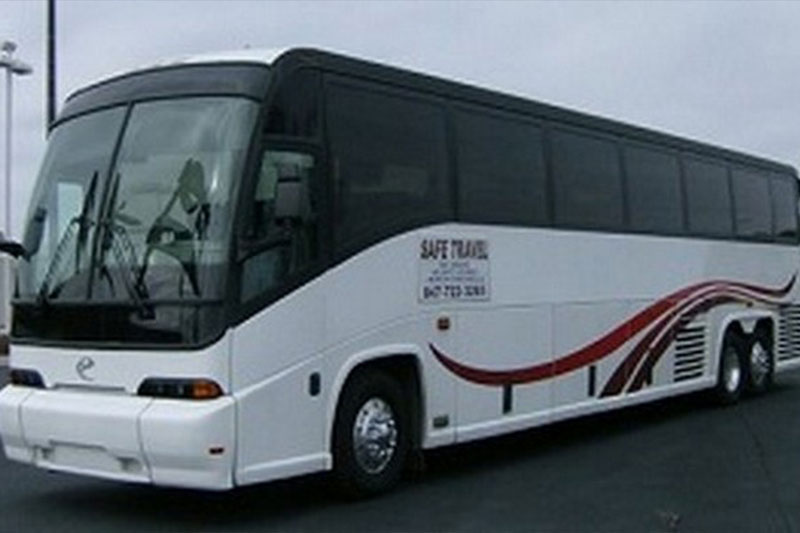 We have a fleet of charter buses, including sports team bus rentals, that can accommodate sizable groups well within their budgets.
We are deeply committed to customer service excellence and the highest safety standards. When you choose a sports team bus rental for your team members, coaches, and staff, your group enjoys private use and a customized itinerary to meet their unique requirements.
These are a few reasons to choose us for a sports team bus rental in Wauconda:
A professional driver to provide on-time service
Safety is our highest priority
Secure reservation system
Affordable pricing
A meticulously-clean coach optimized for passenger safety
Call Safe Travel Charters or visit our online reservation page to request a secure reservation for safe and convenient team travel. 847-262-9776